Hi y'all!
I hope your summer is going great! Mine is! I'm spending a lot of time with my boys which is AWESOME
most of the time
! I really have a great thing going because they all go to school/mother's day out twice a week, so I have 2 days a week that I can work on my projects, relax, see my friends. Ok. I'll be honest. I have not really worked on any projects yet. But I've bought fabric. And I've done the projects....Mentally. In my head, they're already done. I shouldn't tell you that I complained on facebook the other day that I thought Pinterest was mean for making me think I could do these cutsey things. I am not cutsey. But I pretend.
Anyhoo...I digress...
On to the Daily 5, Chapter 3!
I am joining the blog hop with Mrs. Freshwater's Class and Thinking Out Loud. Head on over to their blogs and link up!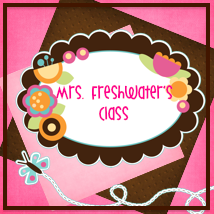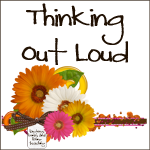 This chapter was great because we're starting to get into the how to of the routine and expectations. I'm not going to write about each topic as many of the rest of you have already done because you've already done that. And I've not done Daily 5 yet. So I'm going to share the parts of the chapter that really spoke to me.
1. Good Fit Books- Oh my goodness! This idea makes so much sense. Can I just say, duh?! I get so irritated with myself when I hear something like this and I realize I hadn't already thought of it myself. Ha! But really, of course a child is capable of selecting and reading a book of their own choice if I help them figure out how. And there is the motivation factor that is always so hard to find, in my humble opinion. Kids want to read the books they want to read. It's that simple. Not just kids. Everyone. I saw my principal the other day (love her) and I told her I was joining in this book study and no one had to ask me to read the chapters. I'm just doing it. When I'm supposed to. Not 10 minutes before a meeting. And she said, "Yeah, isn't it amazing when you can choose the book yourself?" Exactly.
2. Short Intervals of Repeated Practice-I LOVE that the sisters said, "...if a child, even one, goes off-task during the practice time, the signal should be given to stop and gather students back together to review how it went. We never want children to continue with the off-task behavior because that means they are practicing the wrong way and training their muscle memories incorrectly." Because the whole time, I was thinking of Max. You know Max. I've mentioned him before and everyone has a Max. I kept wondering what I would do with Max because he was one that would need to practice stamina. And for the sisters to point out that that child did the best he could at that time. I have to give him that practice with stamina so that he could be as successful as the others.
So, that's it! There were other great ideas, but these two thoughts were the most important in my mind. I hope you keep reading as I will. I even just got the Cafe Book, even though I know nothing about it.
I'll leave you with a couple of questions...I would love to hear your answers in my comments...
1. Those of you who have done Daily 5 before, will I really be able to teach all the Max's out there to do this correctly?
2. Do you have a love/hate with Pinterest?
3. How's your summer so far?!
Talk to you soon!!!