So, how are your plans for the fourth coming along? Well, ours are not as exciting this year. We usually do fireworks together in our driveway while LOTS of neighbors do theirs. It's pretty fun! Unfortunately, this year our town/county is under a Burn Ban because we've not had enough rain this summer. So...no fireworks for us. No fun, but I sure don't want any fires, so understandable. Instead, we'll have some friends and family over and play with sprinklers in the yard. It's gonna be a hot one! So, speaking of the fourth, I just finished my July Currently....linking up with Farley from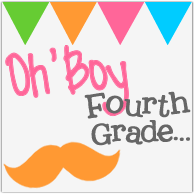 Link up with Farley, if you haven't already, which it seems MANY already have! Oh yeah, and read her rules! :)
Ok, so following the rules...my all time favorite book to read aloud is
Harvey Slumfenburger's Christmas Present
. (Oh yeah, and I'm anal, and I can't type book titles without underlining them) If you haven't read this story, you must! Harvey is a little boy who lives in a hut at the top of Roly-Poly mountain. He doesn't have much money, so when Santa finds one present left in his sack when he gets back to the North Pole and realizes it's for Harvey, he knows he has to get it to him, even though the reindeer are sick. The end of the story (I won't ruin it) lends itself to a great story starter! I look forward to reading this story every year.
And my goto professional book is the book that is the Reading Recovery training manual. It has great ideas of how to teach the "hard to reach" kids. The ones who don't get it. I pick it up at least once every year after I've had a not so successful guided reading lesson.
So there ya go! I hope to hear your comments and I hope you have a safe fourth of July!!!