Hey you guys!!!
I am sooooo excited (tho exthited) to blog tonight so that I can just keep looking at my lovely new design that I got from Barbara over at
I am in love!!! I'll explain the name and give details when I share about myself for the Versatile Blog Award. She just really gave me the look I was hoping for!!! You can leave a comment to give a shout out to Barbara! Maybe you need a new look, too?!
So, my old name and home was Funtastic Fun in First Grade. So, please remember me over here! I hope I can really get this blog going! I'm really motivated now!!!
I have been honored with
award!
Thanks so much, Kristen, from
Go on over and check out her cute new blog!
The rules of the award go as follows:
1. Thank the blogger who nominated you.
2. Include a link to their site.
3. Include the award image in your post.
4. Give 7 random facts about yourself.
5. Nominate 15 other bloggers for the award.
6. When nominating, include a link to their site
7. Let the other bloggers know they've been nominated.
7 Random Facts?!?! Well....
1. If you've read my About Me, you know I have three boys and a step daughter. Here we are...
2. A year and a half ago, I gave birth to twin boys. We'd had my first son, decided to try for a girl and had twin boys. I'll never forget the laughter I heard from my husband and my doctor when my doctor said, Oh wait! I hear ANOTHER heartbeat! I was not laughing.
Uh....what?!?!
3. You might've noticed the red and white attire in our picture. My family and I are HUGE Arkansas Razorback fans!!!!
We watch football, basketball and baseball pretty religiously. We "Call Those Hogs" whether we're winnin' or losin'! I am born and raised here in Arkansas, so it makes sense, right?!
For those of you who don't know, Arkansas is just above Louisiana and next door to Oklahoma and Texas. Despite what many people think, we do have teeth, we don't wear overalls, and we don't marry our cousins. Well, most of us anyway. Now if there's a tornado, they will find all of our best representatives in the trailer parks to interview on national tv. That's just kind of an unwritten rule. No offense, of course!
4. I am a born again Presbyterian!!! ha! It's just kind of funny to me! We were what I call non-practicing Methodists. We had a home church, we just never went. It had just gotten huge and we didn't have much desire to be a part of it. Then, after my first son was born, I really wanted him to be raised in a church, but we still didn't get ourselves going. Then, when I got pregnant with the twins, they had a health scare. Up until I was around 20 weeks pregnant, they didn't know if my babies were in separate sacs. Not to get graphic here, but basically each baby needs their own sac so they don't have to share nutrients. Even identical twins like mine, need their own sacs. If there's only one sac, both babies are at risk because neither one may get the nutrients they need to survive. Well, no doctor could see two sacs, so they just couldn't tell me if they were going to be ok. It was around this time that I knew I needed help in my life. This was too big for just me. We found our home in a small Presbyterian church and have loved it there ever since! The babies had their own sacs, by the way and were fine. As a matter of fact, when they were delivered when I was 37 weeks pregnant, they weight 6.4 and 6.6. Hence the bedrest the last month.
5. I am addicted to reality tv. I know it's awful. I know it's probably not true and staged, but give me just about any reality tv show to watch and I'm usually hooked. Sad, I know, but it's true.
6. I have recently started running again. Up until about 3 years ago, I was one of those people who said, I CAN'T RUN. Sorry to say I can't, but...I just can't. Well, a friend started a running group, mainly for teachers and sent an email that said, Have you always thought you were a person who can't run? Well, I'm telling you, you CAN! So, I thought I'd give it a try and I became hooked. I was doing very well and then....pregnant with twins. No more running. So in the past 6 weeks, I've started up again and I must say...I LOVE it!!! It is unlike any other workout I've ever done. Believe me, if I can do it, you can too. If you've ever had one bit of wanting to try it, I highly recommend doing it. Most recently, I downloaded the Couch to 5K app for my phone and have been using it. It is a good guide if you need it, like me!
7. I'm now addicted to blogging!!! I love it! I love looking to see who's looking at my posts and I love checking blogger each day. I love when you guys comment and I love reading all your great ideas, so I hope this new passion continues.
Whew! This was a long one! Thanks for sticking with me!
Ok, 15 people for this award... here goes....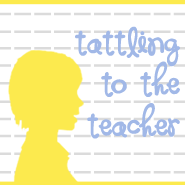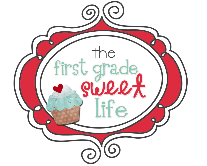 That's 8...that's enough, right?! Ok, I've never been able to share the love with 15 other people. Someone tell me, is that really bad blogging etiquette? I have been working on this post for so long, though. Do you hear the whine in my voice? You can give it to me straight. Is it just plain rude?